God360 Stories
my neighbour...
I decided to mow my next door neighbour's lawn whilst doing my own, as an act of worship inspired by God 360.
It felt a little scary! I felt like I was tresspassing or something initially (or that my other neighbours were curtain twitching), but I felt really, really pleased every time I drove past it for the next 10 days.
My neighbour never said anything, so I'm not sure they even noticed, but it really opened something that was conditioned to be closed in me. I'm so thankful! I feel a lot free-er.
When I get around to cutting my own lawn again, I will definately do it again! :-)
I'm LOVING being able to do everday ordinary things as an act of worship for God!
AMEN!
Posted by Top Cat, 9 July 2006
the longest verse in the bible
devotion number 36,
the longest verse in the bible can be found in Esther8:9 containing 90 words

Posted by sarah, 27 June 2006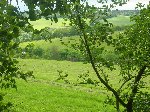 Looking for God in the Park
I was on my way home listening to a worship cd by Dave Bilbrough and i was walking through the park it was dark. I sensed God wanting me to pray and Worship him in the park was a wonderful moment to be still and see God in the park through his wonderful creation... I felt God wanting to speak to people as i was praying and funny enough i am doing a Praise in the park event on the 10th June 2006 at the very place i was praying, so who know's what God's gonna do in the park. After reading the first section on God 360 i Emailed more than 10 and sent them a blessing of encouragement... God is so wonderful !!
Posted by Ian Shackleton, 11 June 2006