God360 Stories
God uses us...
My first experience of the God360 book was last weekend at Youthwork the Conference. I was feeling a bit fried, so headed off to the prayer room, and thought I'd see what this book I'd just bought was like for quiet time.

Being short of a computer in a prayer room, I resorted to texting 10 friends (thankfully I had the prayer room to myself, so I wasn't disturbing anyone with my texting!) Within an hour, half of those people had texted back, either saying it had confirmed something they has felt God was saying to them, or that they were having a bad time and the message had arrived at just the right time. It also lead to a fairly powerful intercession session for some people who I love dearly, but have been away from for a long time and who needed some prayer.

It always amazes me how powerfully God can use us in the little things we do.
Posted by Clare, 23 November 2006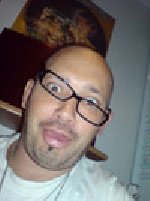 How WEIRD is that!
The book has transformed my life even though I havnt even read it!! I got to the first real page and was just floored by what it wanted me to do! I couldn?t reply to 10 people with an encouraging message and that?s sad! Having said all that I pick it up each day and try and get through it but I can?t at the moment! My prayer is that I will.
Posted by dennisthemennis, 15 November 2006
encouragement
i am loving getting encouraging messages from my friends who are doing this!!!!

dr
Posted by david rainsford, 9 November 2006